BRING BACK THE NOSTALGIA! 🤩
The Original Retro Case will remind you of the fun time playing video games back in the good old days.
Relive and recapture those FUN memories playing retro games right on the back of your phone. 
The Original Retro Case is built-in with 36 classic retro games, which will definitely keep you entertain and occupied for a long time.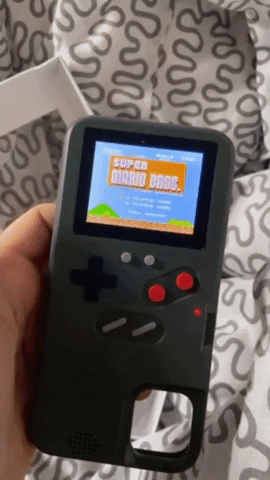 📱 Protects your phone - We use touch silicone to keep your phone safe from the roughest conditions while also boasting a fun and retro themed design.  
🔋 Saves battery life - By evading the use of your phones apps and programs, you help preserve your phones battery whilst also being able to stay entertained.
👾 Crisp and clear graphics -  There is no input lag or button feedback allowing for   a seamless gaming experience with a long lasting battery to keep the fun going.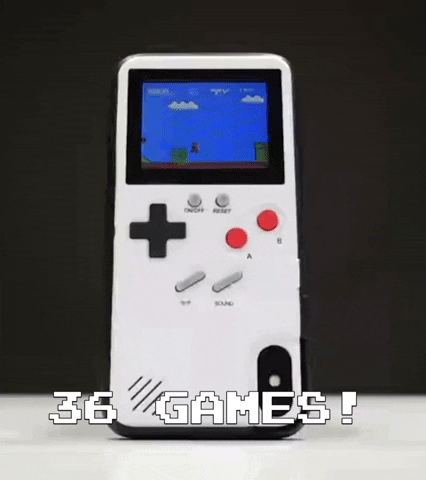 No matter if you have an old or new phone, we all want to keep it like brand new and scratch free for as long as we possibly can. Most phone cases on the market nowadays serve that purpose but what make Original Retro Case case unique is that you can have fun and protection at the same time while it only cost half the price on most cases on the market today.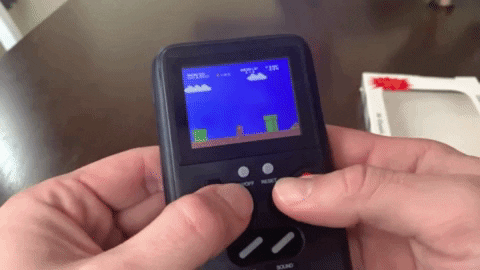 FREQUENTLY ASKED QUESTIONS
Q – What type of battery do I need to power it?
A - No extra battery needed! The Original Retro Case phone case built-in battery can be easily charge using any micro USB cable.
Q - Can I add my own games?
A - Unfortunately you can't. 
Original Caseloops Retro
 phone case is already pre-loaded with 36 games you can choose from.
Q - Is the phone case came with a charging cable?
A – Unfortunately no but you can charge it using any micro USB cable.
Q – I received my case but it appears that the display screen looks scratched.
A – There's a protective film to avoid any scratches during production, please peel off beforehand.
Q – Can I still charge my phone using my wireless charger?
A – Yes you can,
Original Retro Case
case
slim design will not interfere with your phone wireless charging capability.